Photo Album: Memorial Day Ceremonies 2015
Ceremonies started at the Four Corners. From WTVB: "The keynote speaker to begin the day downtown was Dr. Ed Lake, a local obstetrician and a veteran who served as a helicopter pilot in the Vietnam War. Dr. Lake said although as a nation we tire of war, we continue to recognize the need around the world to thank God we are able to be there. As citizens of the greatest country in the world, he said we continue to offer up our young men and women to insure freedom for us and all nations."

Next was a parade through downtown Coldwater with American Legion Post 52 leading it. (All photos below courtsey of Brenda Emelander - used by permission.)


Next was a Lost at Sea Dedication at the old US-12 bridge by Oak Grove Cemetery:

Additional ceremonies were held at the cemetery.

Here is the complete events schedule as posted prior to the event in the Shopper's Guide: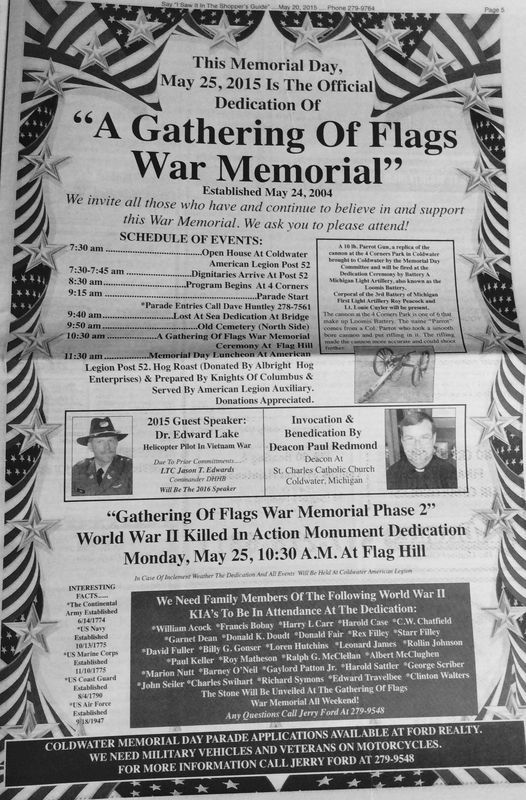 Click here to read the WTVB article about the ceremonies.

---
Page Last Updated 2015/05/31. © 2015 MyColdwater.com - Coldwater, Michigan. All Rights Reserved.